Jake and Logan Paul went from Disney Channel to YouTube to the ring – boxing and WWE, respectively.
Many of those who watch the Paul brothers go on their endeavors think it is simply just a money grab and a PR stunt – but they are both impressing in their respective combat sports.
Jake owns a 6-1 boxing record, including victories over UFC legends Anderson Silva and Tyron Woodley. The elder Logan has pulled off highlight reel stunts at WrestleMania and the Royal Rumble, and he has a star-studded match against Ricochet at SummerSlam Saturday night.
CLICK HERE FOR MORE SPORTS COVERAGE ON FOXNEWS.COM
The younger Jake once said he could one day be the face of boxing, but it seems he feels that way about his brother putting his name alongside the likes of John Cena, Roman Reigns and Cody Rhodes.
"He's legit. His athleticism was perfectly curated for him to be a WWE superstar," Jake recently told Fox News Digital. "He's like a ninja. Even when I'm watching him, I'm like, this is insane. He used to be doing all of these tricks and stuff on a trampoline when he was a kid. It's just funny now to see him do it on the biggest stage as possible."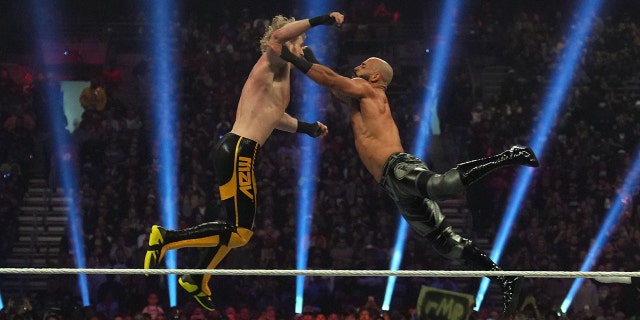 JAKE PAUL SAYS HE DID AYAHUASCA WITH AARON RODGERS, PLANS ON DOING DARKNESS RETREAT
The two share a bit of a run rivalry with one another on the business side – Jake is partners with CELSIUS energy drinks, while Logan and KSI's Prime has recently taken off.
Of course, though, it is easy to put the rivalry aside when it is blood.
"We both want each other to do the best that we can, and I think that's most important at the end of the day," said Paul. "There's obviously the comparison because we're brothers, but I'm super happy for him and his success.
CLICK HERE TO GET THE FOX NEWS APP
"What he's done is unprecedented in terms of his business acumen and everything. He's just absolutely crushing it, and he inspires me, so that's what's really most important."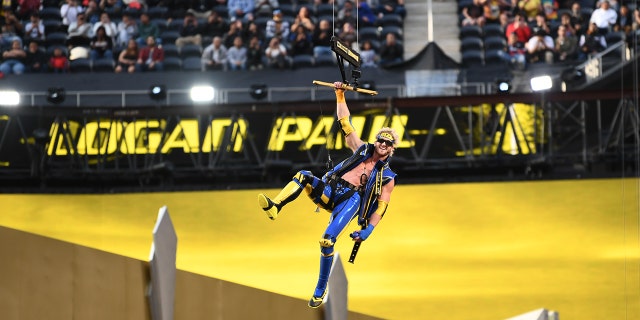 Jake's next fight will be this Saturday in Dallas against Nate Diaz, who has the fourth-most submission victories in UFC history.
As for Logan, he is set to take on Ricochet Saturday night at SummerSlam in Detroit. He has vowed to have the most viral match in WWE history.